Game Over Playbook
Sunday, June 30th, 2013
The PlayBook will no longer be part of the BlackBerry 10 upgrade roadmap. CEO Thorstein Heins shared the information during the company's first-quarter earnings call.
Doi ani a durat distractia. De aici.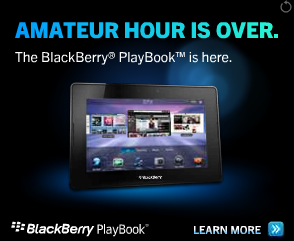 This entry was posted on Sunday, June 30th, 2013 at 08:52 and is filed under aberatii. You can follow any responses to this entry through the RSS 2.0 feed. You can leave a response, or trackback from your own site.