+ 700 milioane
Friday, January 25th, 2013
Piata de smartphone-uri pe 2012: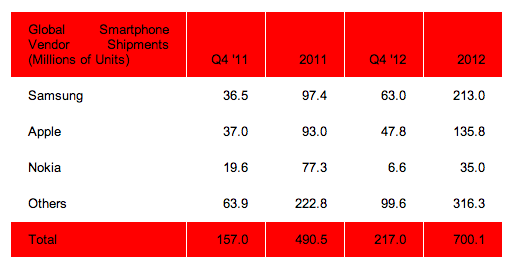 De aici.
Apropo de Samsung, rezultate spectaculoase pe Q4, 52.4 USD miliarde venituri si 8.3 miliarde USD profit. Desigur, pretul actiunilor a scazut si la ei.
This entry was posted on Friday, January 25th, 2013 at 8:01 am and is filed under Mobile. You can follow any responses to this entry through the RSS 2.0 feed. You can leave a response, or trackback from your own site.