Serviciul de Informatii Externe (SIE) isi face reclama prin Google
Wednesday, January 23rd, 2013
Bannerul folosit: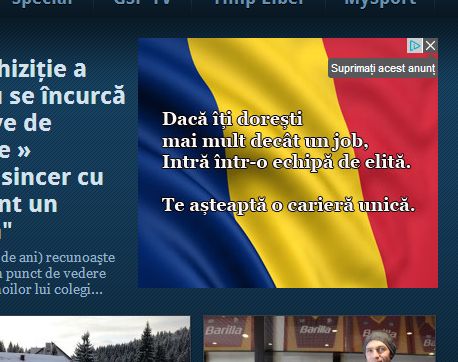 Siteul unde ajungi la click: Dci.ro
P.S. Remarcati va rog limbajul folosit de Google: "suprimati acest anunt"
This entry was posted on Wednesday, January 23rd, 2013 at 08:15 and is filed under Internet. You can follow any responses to this entry through the RSS 2.0 feed. You can leave a response, or trackback from your own site.