Doua despre datoria americana
Thursday, August 4th, 2011
1. David Lynch in 51 de secunde de imagine si sunet, fara comentariu – de aici
HOW THINGS HAVE BEEN GOING from David Lynch on Vimeo.
2. Caricatura englezilor de la The Economist – de aici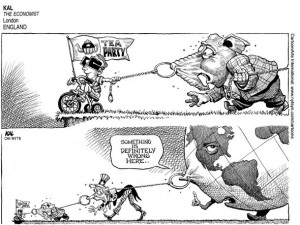 This entry was posted on Thursday, August 4th, 2011 at 6:00 am and is filed under aberatii, business. You can follow any responses to this entry through the RSS 2.0 feed. You can leave a response, or trackback from your own site.